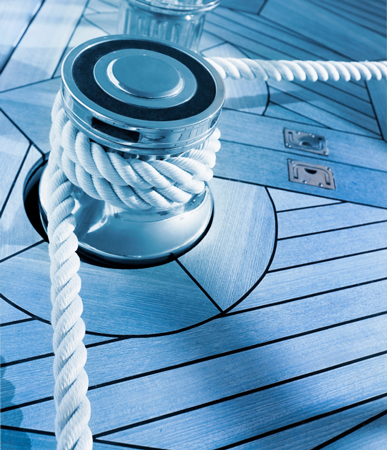 It is essential when purchasing a used fiberglass Yacht/Vessel for example to have the hull inspected for osmosis likewise, on a metal hull it is prudent to have an Ultrasound Inspection.
An Ultrasound inspection test is used on a series of locations on the hull to determining the quality and remaining thickness of the metals, used in the yachts construction, the metals thickness shows a picture of any possible corrosion, damage and also any previously botched repair works that require rectification.
The recorded data provided by the ultrasound testing is certainly valuable pertaining to the vessels current safety, value and highlights the necessary repair works to be carried out.
The vessel´s equipment, rigging, machinery and interior is also inspected and a sea trial is made. From the compilation of this data we create a condition report.
The following items are also checked:
Steering gear.
Stern gear.
Ground tackle.
Stanchions, hand rails, jackstays.
Masts, spars and rigging. (From deck level only).
Sails. (Generally not hoisted or fully laid out).
Gas installations. (Visual inspection not pressure tested).
Fuel installations. (Tanks not opened / pressure tested).
Fire fighting equipment, storage, functional ability,
Water installations. (Tanks not opened / pressure tested).
Toilet installations.
Bilge pumping.
Machinery:
General external inspection of installation, bearers, hoses, fuel system, stern gear. (Not necessarily run up).
Electrical:
General external inspection of installation, switch boards, batteries & electrical items, operated but not tested.
Hull External Inspection & Osmosis Check:
Osmosis inspection & moisture meter readings. (GRP)
Visual inspection, removal of sample areas of anti-fouling, moisture meter checks with Sovereign and / or Tramex.
Inspection/Assessment of blistering.
Rigging Survey – This would be normally inspected from deck level with the mast stepped as part of a pre-purchase survey. If you require a full rigging survey this would be performed with the mast un-stepped and would be extra.
Request more information!
For further information, please feel free to contact us!